Commander Eliana Concha Orellana
Our Space ship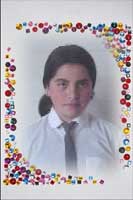 Hello. Iím Carolina . Iím 12 . My favourite subjects at school are English, Science , Music and Computing. I sometimes study to get good grades. I like ďFuture LanderĒ very much , because investigating new worlds and planets is interesting and amusing for me. I like singing, too. Peace and Harmony are very important in the world and it doesnít matter if our countries are miles away, we can always smile and have good wishes for you all. I love hearts and maybe the world should be full of them.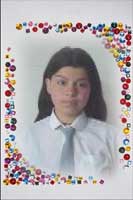 I am Jasna and I am 13 years old. I like having friends, dancing and having a good time. I like Computing and Physical Education. I sometimes like writing but what I most like is to be quiet and happy. I love making up my face, but our teacher says I am too young and that I will spoil my face and eyes. I donít like wearing a uniform at school, I prefer jeans or mini skirts. About projects, I like them very much, but I find it is so difficult to live in peace in the world. Anyway I try to be better each day.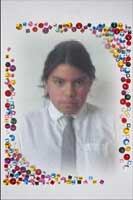 I am Tatiana and I am 13 years old. I am very happy to be in touch with you. Even Russia is many miles away from Chile, I find we are near when we communicate through e-mails and this page. I belong to my school Latin American Dance Group, because I like music, dancing and singing very much. At school , I like Computing, English, Physical educating and Music a lot. I sometimes write poems and compositions about different topics. I like to make my face up and eating fast food, but my teacher says it is not good fo my health, because my face and eyes will get old and my body very fat. Do you think so? I like our project ďFuture Lander ď a lot because I think the Universe is fascinating ¡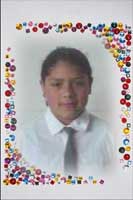 Hello everybody.Iím María José. I am 12.I like Drawing very much and Iím very good at it. I have won many prizes competing with many other schools. I like the project ďFuture LanderĒ a lot. Planets are very attractive for me because I love the unknown and Iím not afraid of it. I like to dream beautiful things like Peace and Harmony. At school I like. Artistic Education, Physical Education, Computing and English, though I donít know very much. I like to write poems and compositions in Spanish.. Iím very glad to be in touch with you.