Hamilton, Ohio, USA
A Special Place
Hamilton is where I live, and where I eat and play,
Where I go to school and where I eat ice cream on hot summer days,
As I'll get older, I'll go far away,
To New York, California, or even LA,
But I'll always come back to this small, little place,
I'll always come back without any haste,
But when I'm grown-up I'll maybe move away,
I'll move and never come back to play,
Because I would be too old for hot summer days,
For ice cream, or candy, or jungle-gyms to play,
But I'll always remember the nice, little town of Hamilton,
That was so special to me,
That brought me through my childhood,
That always got me to see,
The simple things in life,
Are the ones that are special to me.
***
Church is a wonderful place,
It is warm in every space.
You donít have to do much research,
To see that God lives in the church.
The joyful singing is what youíll hear,
Every church year.
The tabernacle is made of gold,
And it is very old.
The stane glass windows are quite a site,
When they are in the morning light.
Brendan Listermann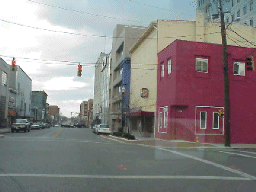 Fairfield is cool.
The best place is the new library it's three times bigger than our school.
In there the carpets are like soft fuzzy bunnies
It has lots and lots of computers.
Lots of books live there even some about hair.
The library is real nice it has books about spice.
The library is so cool it has books on how to build a swimming pool.
The library is real big it even has books on figs.
I like the library so much it even has books on the language Dutch
David

***
From the Great Miami River
To the hillsides Hamilton is full
Of beauty.
From the beautiful churches to
The historic buildings
From the beautiful parks to
The beautiful trees
From the beautiful houses to
The kind people
Hamilton is still the best
City in Ohio
Hamilton
The foods of Hamilton are
Chinese, Mexican, Italian
The variety includes Korean and Momma's homecooking
The people in our community
Are as diverse as the food they eat
Each are delicious
In their own special way
Everyone is different
But also the same
I think it is beautiful
How in times of tragedies
People come together
By Sadie Schwarz


Hamilton
The libraries in our city provide story time, special speakers, and
plays
for families, teen programs, along with shelves of books and movies
for
entertainment. There are eleven shopping centers most shopping malls
are
tiny. There are three movie theatres with plenty of movies playing.
And
there are restraunts from McDonalds to the Hamiltonia. There is one
art
museum in Hamilton it is called The Fitton Art Center, which
provides art
shows and plays. You have many schools to choose from you can get an
education and play basketball, and football, and even volleyball.
These
sports are very exciting. Festivals and parades happen many times a
year you
can see some of the festivals at The Butler County Fairground
Free Style Poem
***
Home safety is special to everyone
in Hamilton, Ohio,
There are policemen that can patrol
for speeding,
And Firemen can be on the move
right away to save your house from
burning to the ground.
By Nick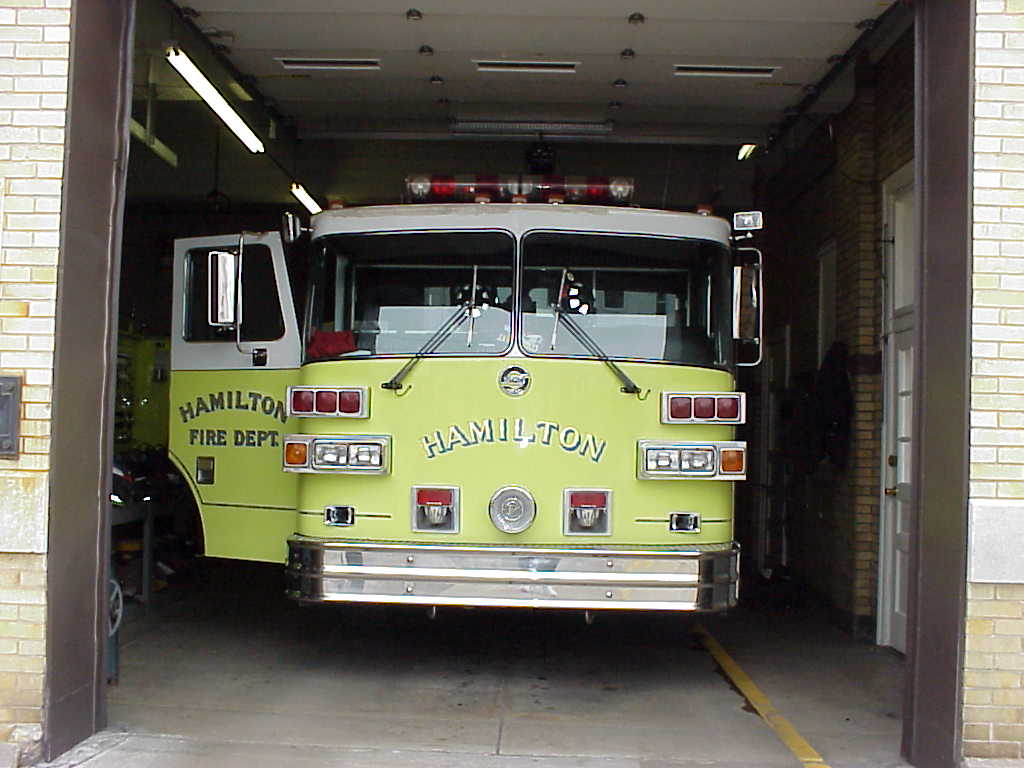 ***
In Hamilton there are different neighbor hoods
Homes in our town are old.
Many are white with black or other color trim.
Some are made of brick.
In both poor and rich neighborhoods there are colorful houses
They can be yellow, blue, or even pink
Downtown even has colorful business.
Some areas are clean others are not!
Amanda K.
***
My neighborhood
On summer days the scent of
Roses, lilacs, and sunflowers
In our yards. Blowing merely
in the breeze. They are like
young children playing in the
field.
Christine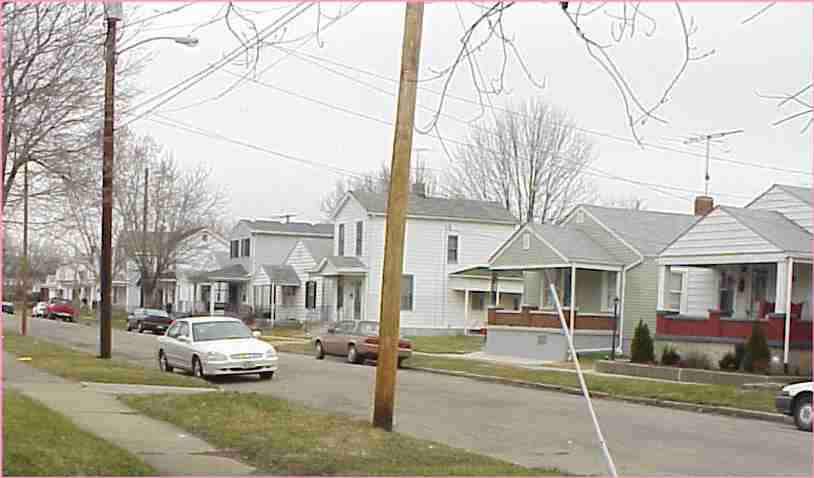 ***
People of Our City care,
Give money to the charity,
People help out in the shelter homes,
Visit the nursing homes,
And the people at are school help out.
A freestyle poem
By: Zach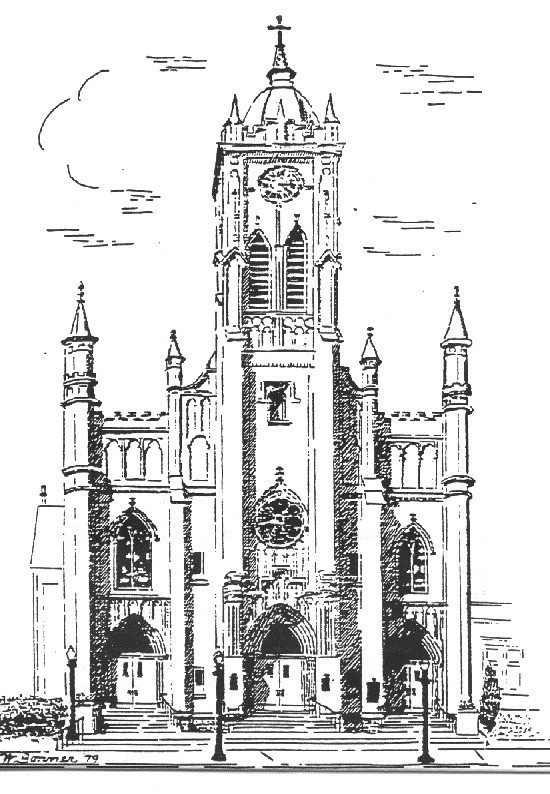 ***
he Bike Path
Along the bike path grows
Velvet-like grass and dandelions.
The path winds along the river.
People walking, riding, or jogging.
Walking dogs and jogging fast.
It's beautiful in every season.
By: Emily Kuhl
***
The fall color of the trees in the fall orange red and yellow
kids raking leaves,
the flowers start to in the spring bloom roses, tulips ,and sunflowers
kids playing ball,
when the blue colors of the sky in summer time
kids swimming,
and the white snow on the ground in the winter time
kids playing in the snow,
the beautiful things in my neighborhood.
The Finton Center
Itís a huge white building, over looking the river
Works of art, sculptures, and photographs in there
Outside there are statues, and tons of scenery
All ages of people visit this place
Artists place pictures and masterpieces of all kinds in
the Finton Center
Classes and shows and even open house days that
are really fun to go to
I really like the Finton Center!
Sarah Pyles
***
Very Special To Me
The creek that runs back
through the woods
were we play and laugh all day.
The field where the deer run
and the pond where they go to play.
The barn where we sit
to watch the leaves fall
and the trees sway.
Itís a nice place to be
on a warm fall day.
A Freestyle Poem by: Sara Bradner
***
The Woods in my Neighborhood
Back in the woods is where I play.
The creek runs fast after a long rainy day.
The creatures back there play in the sun.
While I try to take pictures which is quite fun.
Clubhouses are where I like to stay
when itís a hot, lazy summer day.
In the water it is fun to look for things,
and sometimes you even see old rusty rings.
Iíll always have fun, there with with my best friend
and I know that our fun times will never end.
Katie Giuliano
Rhyming Poem
Rhyming poem
The Christmas lights
In Downtown Hamilton
At Christmas time every year,
Beautiful lights will appear.
Two white doves are hanging high,
Up in the blue sky.
Downtown Hamilton sparkles and glows,
It looks even better when it snows.
A lot of trees are covered with white lights,
Which can be seen on most nights.
The white lights are very tiny,
But appear quite shiny
A serene atmosphere comes to mind,
All worries are left behind.
By: Ali Schneider
HAMILTON
Free Style
Hamilton has a good education system,
There's a variety of schools to choose from,
Religious and Public schools are free to all nationalities,
Private tuition allows faith in classrooms,
Hamilton is important to the U.S.A,
President Bush came to all education to sign an education bill at Hamilton High school,
Named No Child Left Behind,
Education in Hamilton, where no child will be left behind
Amanda W.
***
I want to see
A giant mountain of ice cream
Zach keffalos
Age 11
z
z z
z z
z z
z z
z z
z z
z z
Rhyming Poem
Creeks
Creeks rush with water
On days when it is hotter
Clouds are in the sky
When the creek is really dry
When the rain starts to fall
There is no sound at all
Except for raindrops hitting the ground
And people jumping up and down
By: Leslie
The Bike Path
Along the bike path grows
Velvet-like grass and dandelions.
The path winds along the river.
People walking, riding, or jogging.
Walking dogs and jogging fast.
It's beautiful in every season.
By: Emily Kuhl
***
Westchester
trees, peaceful
bike riding, walking, looking
beautiful, calm, lovely, nice
city
Britney Riesenberg
Hamilton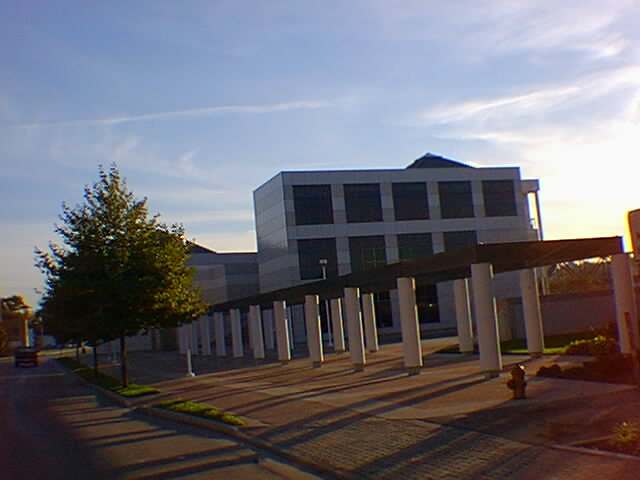 The libraries in our city provide story time, special speakers, and plays for families, teen programs, along with shelves of books and movies for entertainment. There are eleven shopping centers most shopping malls are tiny. There are three movie theatres with plenty of movies playing. And there are restraunts from McDonalds to the Hamiltonia. There is one art museum in Hamilton it is called The Fitton Art Center, which provides art shows and plays. You have many schools to choose from you can get an education and play basketball, and football, and even volleyball. These sports are very exciting. Festivals and parades happen many times a year you can see some of the festivals at The Butler County Fairground
By: Breeana Jones