Zelenogorsk, Russia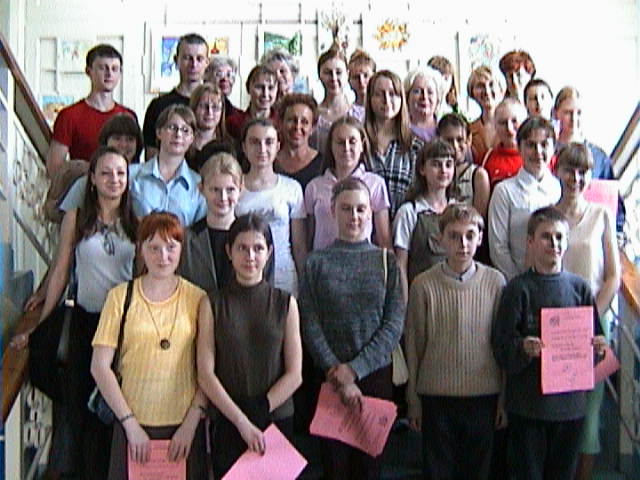 We are a group of students from different schools of the town Zelenogorsk who come to the Center of Education to participate in the international educational project: "Beautiful places - open hearts". We want to tell about our beautiful place - town Zelenogorsk.
Zelenogorsk takes a very special place among the towns that still can not be found on any Russian maps. Zelenogorsk means "a town in green mountains". This modern and comfortable town was built in 1956. Zelenogorsk- is the youngest town of the Krasnoyarsk region. It is located 180 km east from Krasnoyarsk (56 N 94 E) and stands on the river Kan. For a population of seventy thousand people Zelenogorsk offers two cinema halls and a Palace of Culture, two libraries, ecological and historical museums, art galerry, two sports centres, chess club, one downhill skiing course and two cross country tracks wich are illuminated. There are a lot of other cultural and sport facilities.

The average age of the population is not more than 30 years of age. Along with twelve schools, there is an electromechanical college, three professional tehnical colleges, a branch of the Krasnoyarsk technical university and the Center of Education in our town.
It is impossible to remain indifferent to the Siberian nature which surrounds the town, the richness of the Taiga pine forests, the crystal purity of the rapid rivers. All of these are reflected in the style and atmosphere created on the streets of the town. It is difficult to explain, but it is easy and pleasant to feel.

The unspoiled nature around the town favours a creative working environment and is also a great source of inspiration wich helps people to fulfil their talents. The people of the town work hard and live an interesting and full life.