East Dubuque,Illinois, USA

Greetings from our East Dubuque School to Zelenogorsk. We have included some

pictures of the students involved with your wonderful project.

You will also find a brief introduction from each student.

We all visited your website and learned about some of the other projects that you

developed. Our class also did some research on Zelenogorsk and found where you are

located. You have a beautiful town and your pictures show your pride.

Thank you for including us to be a part of this wonderful project of sharing ideas and

experiences. Remember to visit our school website http://www.edbqhs.org/.

Our classes are in the high school link.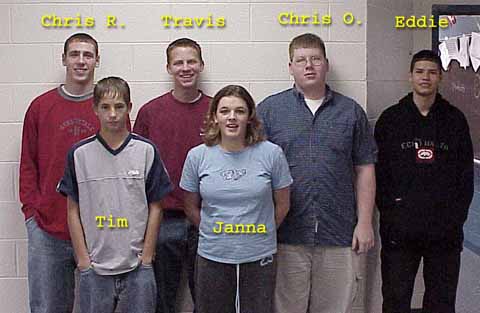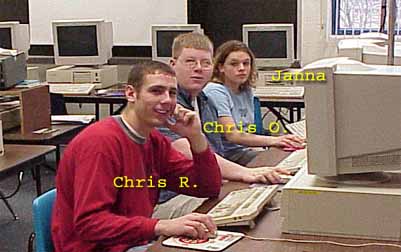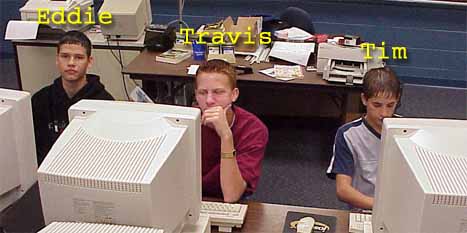 Hi, my name is Chris Rath. Life here in East Dubuque, Illinois USA is pretty simple, but
unique. East Dubuque is a small town of about 2,000 people. Across the Mississippi
River, about one mile away, there is a city of about 55,000 people. The climate here in
this part of America gets very cold in the winter months and very hot in the summer
months. Our high school here in East Dubuque is also pretty small, it only has about 190
teenagers. We only offer a few sports like, football, basketball, volleyball, and baseball. I
am very interested on how people live all over the world, and how your life is different
than ours.
Hi my name is Eddie Coley. I go to school in east Dubuque IL This is a very small town
near Dubuque, Iowa. I am a senior at this school and am ready to finish school. I would
like to see some pictures. I live in the USA.

Hello, my name is Janna Slaats. I live in East Dubuque, Illinois. I have lived here all my life.
I am now 16 years of age, and a junior at East Dubuque High School. Which in my class
there are about 52 people. In school the classes that I take are English, Computers,
Foods, Health, Gym, History. The entire school goes from 7:30am to 2:30pm Monday
through Friday. I have a job and work at business called The Arena. I also baby-sit most
of the time. The other part of the day I spend hanging out with friends. In this town there is
not really much to do. Well thank you for including us in your project Iím having a lot of
fun.
Hi , My name is Chris Otto. I live in East Dubuque, Illinois in the United States. East
Dubuque is kind of small but itís right across the way of Dubuque, Iowa, a much larger
city. I am a senior at East Dubuque High School. This project should be a fun one
because we get to work with people from a different country. I wonder right now how
you are going to translate this because youíre writing and language is obviously very
different from ours. It must be difficult to learn English, I know if I canít even learn Spanish
I could never learn Russian. Well I hope this has been helpful in getting to know us and I
hope you have a good day.
Hello, This is Tim. I'M 14 YEARS OLD. THE MISSISSIPPI River RUNS RIGHT next
to MY TOWN, EAST DUBUQUE, IL. I AM THE ONLY FRESHMAN IN THIS
CLASS. THE POPULATION IS ABOUT 2000. I HOPE THIS PROJECT GOES
GOOD. I PLAYED FOOTBALL FOR THE SCHOOL- SAVANNA HIGHSCHOOL.
Hi, my name is Travis Jackson. I am seventeen years old. I live in East Dubuque,
IL. In the USA, just across the Mississippi River from Dubuque. I attend East
Dubuque High School were I am currently a Junior. There are about two thousand
people in the town of East Dubuque. I enjoy playing golf. This is good because I
work at a golf course.


Mr Joe Ambrosia <jambrosia@edbqhs.org>
postal address:
East Dubuque High School
200 Park Lane Dr.
East Dubuque, IL 610265 USA